Our Dedication
We believe that everyone who aspires a career in Aviation deserves an opportunity. With great energy, passion and love, we are committed to turn your dreams to reality.

Creating life-changing opportunities for aviation talents around the world.


Our aim is not to change the world, our aim is to provide life-changing Aviation career opportunities to motivated people.


Our promise is to find aviation talents around the world, develop their skills, find their strengths and increase their opportunities to change their world by getting the job of their dreams!

Core Values.
Our perspective
01
Creative
We use innovation to transform dreams into realities!
02
Courage
We are unique, bold and adventurous; thus, we take risks and strive to reach beyond boundaries.
03
Committed
We accept every challenge and dare to achieve what others struggle to achieve.
04
Believers
We believe that we can be different. We dream more, give more and achieve more.
05
Passion
We are continuously moving forward, learning and improving.
Meet our
Founder & CEO
— Karim Eletre
Karim's journey in the aviation industry started way back in 2005, ever since then he had gained a wealth of experience that gives him the strength to kick off Crew Lounge.
However, his beginning was the same as everyone else. He spent the first 11 years in Etihad Airways as Cabin Crew and promoted to Cabin Manager, where he joined the Cabin Crew Training Department later on in 2008. Through the training of more than 3000 Cabin Crew under his guidance, he was exposed to different divisions of aviation.
In 2012, he participated in the training of the newly launched Air Seychelles, moving him to the training of the UAE Air Force Cabin Crew.
In 2014, Karim joined the Leadership and Development Team in Etihad Airways where he participated in the Leadership and Development Training of Jet Airways and Air Seychelles. Also in the same year, he was rated as an Outstanding Performance in the Performance Management Cycle in Etihad Airways.
In 2015, Karim was assigned a project with Alitalia in Rome to re-structure and support the Leadership and Development Training in Alitalia. And proving that he is capable beyond cabin crew training, he participated in Abu Dhabi Airports Ground Staff Training with 400 employees involves.
In 2016, he joined Qatar Airways as Performance Manager where he leads a team of 600 Premium Class Cabin Crew. During his time with Qatar Airways, he was actively involved in several projects revolving the aviation cost reduction initiatives mainly in Training, Cabin Crew Performance and Productivity in Qatar Airways. As if that wasn't enough, He designed and lead the "The Power of One" workshop, which won the title of "Most Popular workshop" in Qatar Airways at the same year.
Karim was awarded 5 Certificates of Achievements for his contributions post joining Qatar Airways. It was through his passion for excellent customer service through innovative approaches that inspired him to start Crew Lounge. He is committed to use his skills and experiences to provide more opportunities for the young and motivated generations that aspire to join the aviation industry.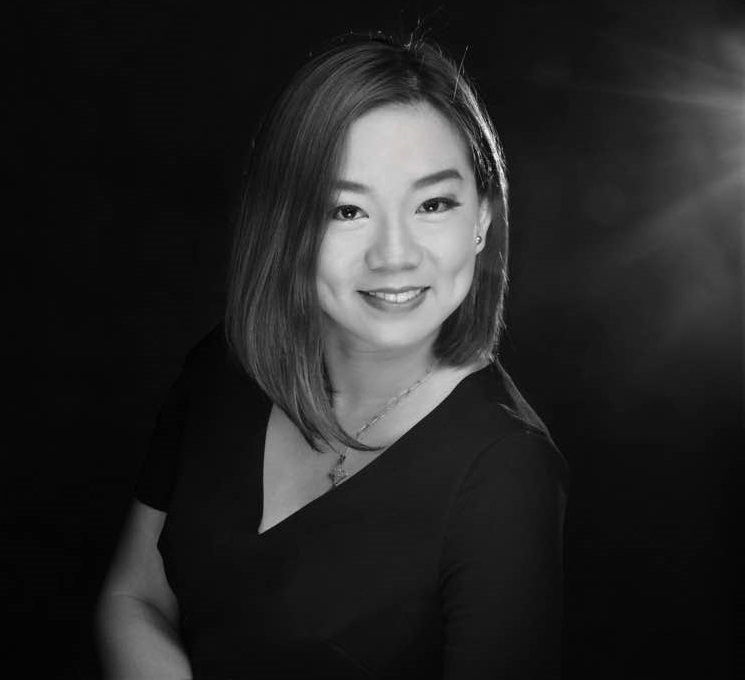 Meet our
Director & Headhunter
— Lim Guat Yee (Mimi)
Lim Guat Yee (Mimi) started working in the aviation industry as a Cabin Crew in Etihad Airways.
Over the 10 years, she was exposed to different divisions of the industry, in 2008, Mimi joined the pilot recruitment department
In 2013 she was promoted to a Cabin Senior, she was playing a vital role within the Duty-Free
Department, where she was awarded by Etihad Airways 'Top Seller Asia and Pacific, 2014' for her outstanding contributions.
In 2014, she started working as a Cabin Manager and a Service Excellence Coach, where she was responsible for Customer Service Excellence through innovative approaches.
In 2016, she joined Qatar Airways as a Recruitment Specialist, where she traveled more than 54 countries and recruited more than 2000 candidates.
Together with the Crew Lounge CEO & Founder, ignited by their passion for aviation and creating opportunities was the inspiration behind starting up the Crew Lounge Malaysia in 2018.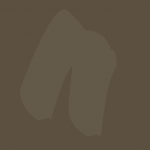 A.
Manager Cabin Crew Performance
If you're looking for a go-to person to get something done, your best bet would be Karim. You only need to give him an idea of what you want, and he will come back with many options for you! Karim, I saw potential in you when you were very new to the training department. You of course didn't know this and had to mature by learning from your own mistakes. As much as I was sad to see you leave, I wasn't worried because I knew that you will be a success and you will hit the ball out of the park!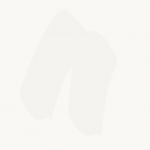 Melina
Performance Manager
I worked with Karim in 2 different companies and throughout that time, he displayed the highest level of integrity and professionalism. I was always impressed by his patience and willingness to take on any new task; whether it's workshop preparation, deputising for a colleague, leading projects or cross functioning in different departments. Karim is highly skilled in his field, a Master of Communication and a very strong yet humble individual.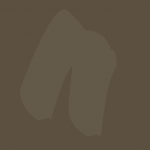 Yousif
Cabbin Senior
Knowing you and having you as a mentor impacted my life. I learned how to feel, manage and approach people in a very professional, polite and genuine way. For that, I'm forever thankful.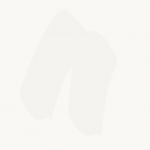 Luiza
Cabin Crew
A Precious soul with a glamorous and brilliant mind. You want to keep him close for a lifetime due to the million lessons you can learn from him. Thank you Karim!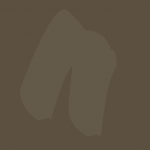 Filip P.
Cabin Crew
It has been an absolute honour to work with Karim as part of the Customer Experience Department! I could frankly say he is a professional with a strong sense of responsibility and dedication. The years of experience in this field gave him confidence and knowledge which he is always happy to share with his colleagues. Having worked for two years together, I expanded my professional knowledge and he inspired me to further upgrade my career.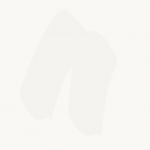 Cristina
Cabin Senior
I would like to share my experience working with Karim. Since the first day I met him, I have noticed a kind and open person. I was always guided regarding my work and received the best advices. The improvements were visible. I was coached on how to get the best results when it came to assessments and what to do to impress my customers. When I got promoted, I worked with another Manager, however in Karim, I found a friend before a Leader, one who was always by my side at any time. Currently, I am not part of his team, but I can always ask him for guidance. His positivity and 'be there for people who need him' attitude makes him a fantastic person. I would like to say THANK YOU Karim for making me a better person and for all that I am today, it's your creation!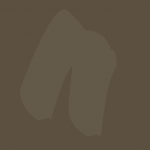 Trevor
Senior Vice President
I have worked with Karim a few times, once in Etihad where he was part of my training team and then in Alitalia. In Alitalia Karim was part of the leadership training team that we used from Etihad to help us set up our own in-house leadership training team. Karim is not only fun to work with, with a good sense of humour, also dedicated and engaging with trainees. Alitalia was tough due to the age and experience and attitude of many staff, Karim managed to get them on his side and win them over. Great guy to work with and I'd be very happy to work with him again.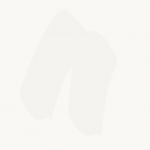 G.
Manager Cabin Crew Training
Not afraid to take risks, he thinks differently and sees things from a different perspective. Karim is informative, enthusiastic and professional in his approach. He uses his sense of humour and experiences to effectively connect with his trainees. Always eager to help and coach, he comes up with great initiatives that make the job run smoothly. This shows his commitment.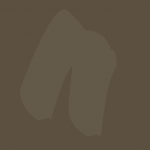 Nermeen
Performance Manager
I have worked with Mr. Karim Eletre as a Cabin Crew Performance Manager. Karim is very creative when it comes to creating/implementing new procedures or services since he holds vast experience in the aviation industry. He utilises all his accumulated experiences to come up with excellent out-of-the-box ideas that benefit the business. He is also very practical & crew friendly. Mr. Karim is definitely a precious asset to any corporation he joins.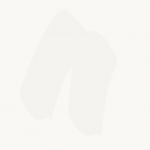 Amir
Cabin Senior
Karim is somebody who really helps you without expecting anything in return. Once he sees that you have potential to enhance and improve yourself, he will do his best to help you reach and exceed your target. As a leader, he always propels his team forward to succeed, reach and exceed even their own expectations.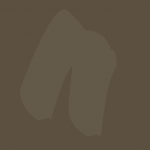 Ghada
Aviation Health Specialist
In both the airlines I worked for, Karim was one of the most admired leaders and the go-to person when you need the job done. His passion and creativity made working with him effortless and in my opinion, positive influential people in aviation (which is such a vibrant field) is very important. In brief, I am very proud of his achievements. He is always the person who inspire me the most.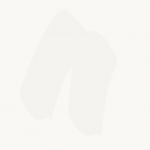 Ahmed
Cabin Senior
You are not like other bosses who prefer to dominate their juniors and boost their ego by showing off. You helped and showed me the right path to follow in the corporate world. You taught me to deal with the inner politics that are a common part of the corporate world. There was never a moment when I felt that you are a boss and I am a junior in the organisation. You are a mentor to me and I feel really lucky to have a boss like you. Thanks for being so supportive of me and everyone else in the organisation.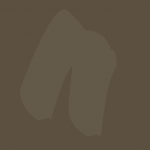 Farzana
Leadership and Development Trainer
Karim is very energetic and immediately connects with the audience through his simple way of explaining complex processes. He is a very confident and humble person with a vision to develop and grow.